Main content starts here, tab to start navigating
About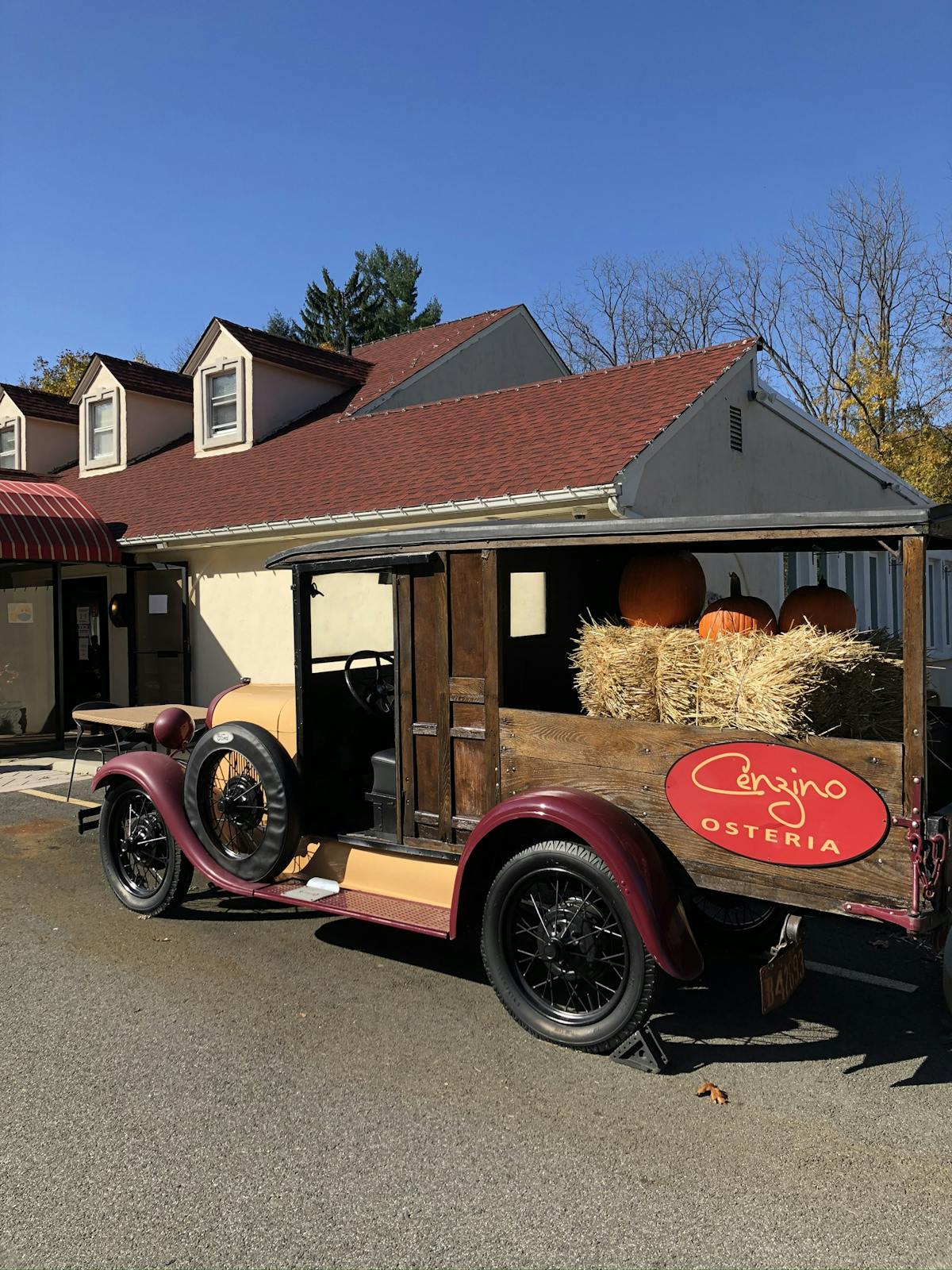 NUOVA CUCINA ITALIANA
The New Italian Kitchen is a celebration of old-world slow-food techniques with the inventiveness and style that says Italia. With an eye on tradition and a respect for the most beloved Italian dishes, Cenzino blends the best of the old with the best of the new from all the regions of Italy.
We explore the rich gastronomic culture of Italy with local produce, organic meats, heavenly fish and new flavor palettes. Our Chefs bring the best of multi regional Italian fare up to date--for example by offering Gluten Free pasta--while retaining the charm of from-scratch slow-cooked osso bucco, now-rare handmade pastas (ravioli, agnolotti, tortelloni and tagliatelle ), and house-made tiramisu, ricotta cheesecake and creme cotta and our "famous" bourbon bread pudding.
Live music every Friday night in our welcoming lounge with our outstanding mixologists shaking it up for you.
HISTORY
According to the site description, city directory and folklore, 589 Ramapo Valley Road was a private home / resort home in 1930 thru the sixties.
Perhaps it became a restaurant when the first NYC bus started service in April of 1961.
Oakland, NJ was once a serene farming and lumbering area with numerous mills powered by the waters of the Ramapo River.
It soon became known as the Valley of Homes at the turn of the century. After WWII, Oakland began its rapid development of permanent residents as commuting became less and country living became more desirable. FYI In 1927 only three roads were paved, one of which is Ramapo Valley Road.
In the 70's Il Volsi Restaurant was established. It was the first Italian eatery at this location.
Scanio's hailed for more than twenty years at this location and many today still speak of it. Mr. Scanio is gone but rumor is his family still abounds.
Montecatini was established from about 1991 to 1999 with four partners, one of which is Dominick Grassi, our preferred vendor from Opici Wine Company.
Cenzino was established in 2001 and remains today. In June of 2013 Regina and Vince Vitti purchased this legendary establishment, along with the land and liquor license.
By all appearances and past construction the home was a three bedroom with narrow staircases and a full basement. A grand parlor which is now the northern dining area once boasted a fireplace/hearth.
Many a story has been told at Cenzino thru the years and patrons still have fond memories of all the past food and fare. So at this juncture, people have been dining at 589 Ramapo Valley Road for at least 43 years!